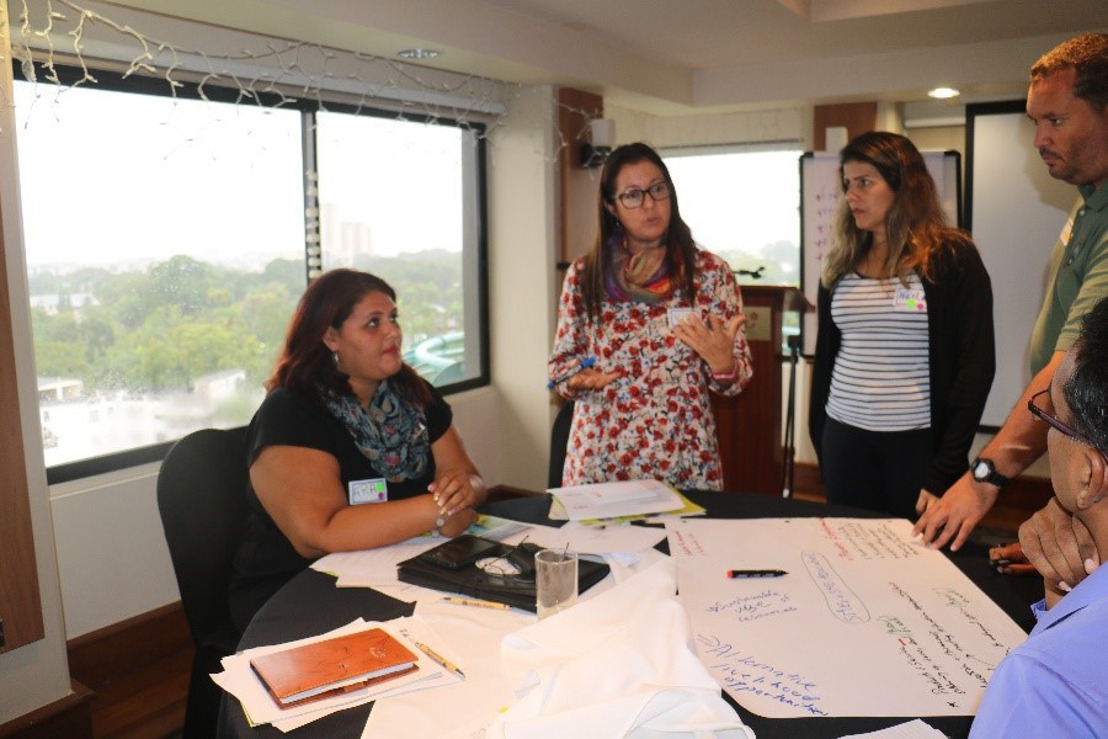 Civil society sets priorities to support management of shared marine resources in the Caribbean and North Brazil Shelf Large Marine Ecosystems
Port of Spain, February 27, 2018 – Representatives of 18 civil society organisations (CSOs) and small and micro enterprises (SMEs) from 14 countries within the Caribbean and North Brazil Shelf Large Marine Ecosystems region (CLME+ region) met in Trinidad and Tobago, from January 16 – 19, to develop a Civil Society Action Programme (C-SAP), that would contribute to strengthening the role, participation and ownership of civil society actors in the implementation of the politically endorsed 10-year Strategic Action Programme for the Sustainable Management of the Shared Living Marine Resources in the CLME+ region (CLME+ SAP). The vision of the CLME+ SAP is "a healthy marine environment in the CLME+ that provides benefits and livelihoods for the well-being of the people of the region".
In her opening remarks, Nicole Leotaud, Executive Director of the Caribbean Natural Resources Institute (CANARI) noted "this is the first time that I know of where funding has been dedicated under a project to shape the role of civil society in marine governance and management". She then added "if we get this right, it is potentially a model that can be taken to governments and donors to say civil society can play a role, help us."
The CLME+ C-SAP will include prioritised actions for civil society involvement in addressing the three transboundary issues (unsustainable fisheries, habitat degradation and pollution) identified in the CLME+ SAP, that have the greatest impact on the health and functioning of the marine ecosystems in the region. It will also include a strategy to support engagement of CSOs and SMEs in the CLME+ SAP through capacity building, strengthening enabling institutions, forming partnerships and facilitating coordination.